As the United States and countries around the world move through a summer of social distancing and civil unrest in the wake of a global pandemic and the death of George Floyd and other Black women and men that have fallen at the hands of police violence, activists have been calling for the "defunding of the police." According to a New York Times opinion editorial written by organizer Mariame Kaba, the catchphrase quite literally means "abolish the police." From there, others have distorted "abolish the police" to mean the abolishment of funding toward public safety altogether. However, it would be shortsighted to only view public safety through the lens of policing. I would argue that public safety means so much more than policing. In fact, climate and public health disasters are existential threats to public safety that policing can't protect us from either way.
Public safety refers to the wellbeing and protection of the general public. It is usually implemented as a governmental responsibility, particularly at the local level. Most municipalities, local governments, and councils of governments have departments or offices for public safety. The primary goal of these departments is prevention and protection of the public from risks affecting safety such as crimes, public health, or disasters. Disasters are defined as events that overwhelm local capacity to respond as a result of damage and disruption from hazard exposures—events that could be mitigated by the proactive planning, placement, and management of critical infrastructures.
"Beyond the environmental structures that keep the public safe, we also need to consider healthcare and public health infrastructure."
Critical infrastructures are the backbone of our nation's economy, security, and health. Critical infrastructures are assets identified by the Department of Homeland Security as systems and networks, whether physical or virtual, vital to neighborhood safety and ultimately resiliency. Within this broad array of infrastructure, water, storm water, and sewerage infrastructure are particular types of assets that are expected to protect communities against and mitigate the effects of water-related hazards. Specifically, storm water and related green infrastructures are designed to help manage buildup of and exposure to flood hazards as a result of stormwater runoff. Beyond the environmental structures that keep the public safe, we also need to consider healthcare and public health infrastructure. This sector is designed to protect us from hazards such as infectious disease outbreaks, including Covid-19 and other novel viral strains. As public debates continue over where police funding would best serve communities, we should consider the role of critical infrastructures in public safety, and more community-driven approaches to public safety.
Covid-19 and public health infrastructure
The highly infectious viral strain, Covid-19, has demonstrated its ability to mobilize worldwide within a matter of months, infect across all age groups, and completely debilitate public health infrastructure. This virulent strain of the coronavirus has resulted in millions of cases and over 130,000 deaths in the United States. The exact number of infections and deaths caused by the virus have been difficult to predict, continues to rise, and varies tremendously depending on several factors. Nevertheless, what we do know with some certainty is that the lack of proper planning and preparedness has caused enough chaos to stress current public health and medical care capacities at all levels in the United States, especially public- or government-owned hospital infrastructure. Year to year, and even more so during pandemics, the demand for services and equipment may be greater than the supply capacity, and stockpile production can be complex for known and novel viruses.1David Vlahov et al., "Strategies for Improving Influenza Immunization Rates among Hard-to-Reach Populations," Journal of Urban Health 84, no. 4 (2007): 615–631.
In some developed and many underdeveloped countries, a robust set of critical infrastructures that are designed to help with warnings, mitigation, adaptation, response, and recovery are nonexistent. When it comes to health and hospital infrastructure particularly, on average these assets tend to have relatively larger expenditures in comparison to police and corrections, nevertheless this year's coronavirus pandemic has effectively demonstrated that those investments are nowhere near enough. Even in places that do have these systems, the inventory, condition, current status, and capacity of those systems can be unknown or obsolete, particularly in disadvantaged areas. The most environmentally unsound and physically vulnerable places are usually occupied by those who live at the social, political, and economic margins of society. Thus, as much as we'd like to romanticize the idea that the coronavirus is the "great equalizer," what it is in fact is the "great exacerbater." Because while exposure to the virus is increasing for all, it has been sweeping through marginalized groups from the beginning.
"We have known long before this current pandemic that particular groups including racial and ethnic minorities and lower-income individuals are made socially vulnerable through systems of oppression, and that has manifested in the current crisis."
In many countries, including the United States, elderly persons, the chronically-ill, or the immunocompromised have experienced an elevated risk of mortality upon Covid-19 infection.2Dori B. Reissman et al., "Pandemic Influenza Preparedness: Adaptive Responses to an Evolving Challenge," Journal of Homeland Security and Emergency Management 3, no. 2 (2006). We have known long before this current pandemic that particular groups including racial and ethnic minorities and lower-income individuals are made socially vulnerable through systems of oppression, and that has manifested in the current crisis. Although early-on many believed that the pandemic would be unbiased in its impact, by virtue of everyday social stratification and disparities in abilities to employ protective actions, Black, Latinx, and Indigenous populations have been disproportionately impacted.3Harvey Kayman and Angela Ablorh-Odjidja, "Revisiting Public Health Preparedness: Incorporating Social Justice Principles into Pandemic Preparedness Planning for Influenza," Journal of Public Health Management and Practice 12, no. 4 (2006): 373–380.
Social factors, such as crowding and occupation, contribute to the transmission disparities experienced during the current pandemic. Crowding is when a large number of people are gathered or live closely together in an individual housing unit. This differs from density, which refers to the compactness of development, housing that may be attached or multifamily, but that are still separated by walls. Thus by distinction, crowding is an established risk factor that can increase spread of many infectious diseases, including Covid-19, because of lack of ability to have physical separation.4Philip Blumenshine et al., "Pandemic Influenza Planning in the United States from a Health Disparities Perspective," Emerging Infectious Diseases 14, no. 5 (2008): 709. In the United States, domestic crowding is correlated with poverty and among racial and ethnic groups, many of whom share housing across multiple generations. For routine healthcare, emergency departments and government-funded health clinics, where airborne transmission has been documented, may serve as primary care facilities or the only option for medical attention for these same marginalized groups.5Blumenshine et al., "Pandemic Influenza Planning in the United States," 709.
In addition, staying at home as a protective measure during a global pandemic may not be an option for marginalized groups due to low-wage essential service occupations, which is the case for many communities of color. Other social behavioral factors that have shown to effect marginalized groups include insufficient funds to purchase and store medications and supplies, underinsured or uninsured altogether, weak social support from emergency medical networks, and lack of efficacy in public health prevention or an inability to apply them because of competing everyday survival needs.6Karen Bouye et al., "Pandemic Influenza Preparedness and Response among Public-Housing Residents, Single-Parent Families, and Low-Income Populations," American Journal of Public Health 99, no. S2 (2009): S287–S293. There may also be, understandably so, maladaptive behavioral reactions from this population due to concerns involving emerging infectious diseases, perceptions about disease transmission, protective actions, or thoughts that the government cannot effectively respond or provide sufficient protection.7Reissman et al., "Pandemic Influenza Preparedness." For example, we saw this play out early-on in the pandemic when rumors emerged that Black people could not catch the coronavirus. This in part was the result of early disbelief and irrationality, but largely was the fault of government agencies and their ineffective public information sharing, risk communication, data transparency, and in-depth analysis along racial lines. These concerns regarding public safety hold true across a number of hazard risks and disaster events, from flooding to influenza.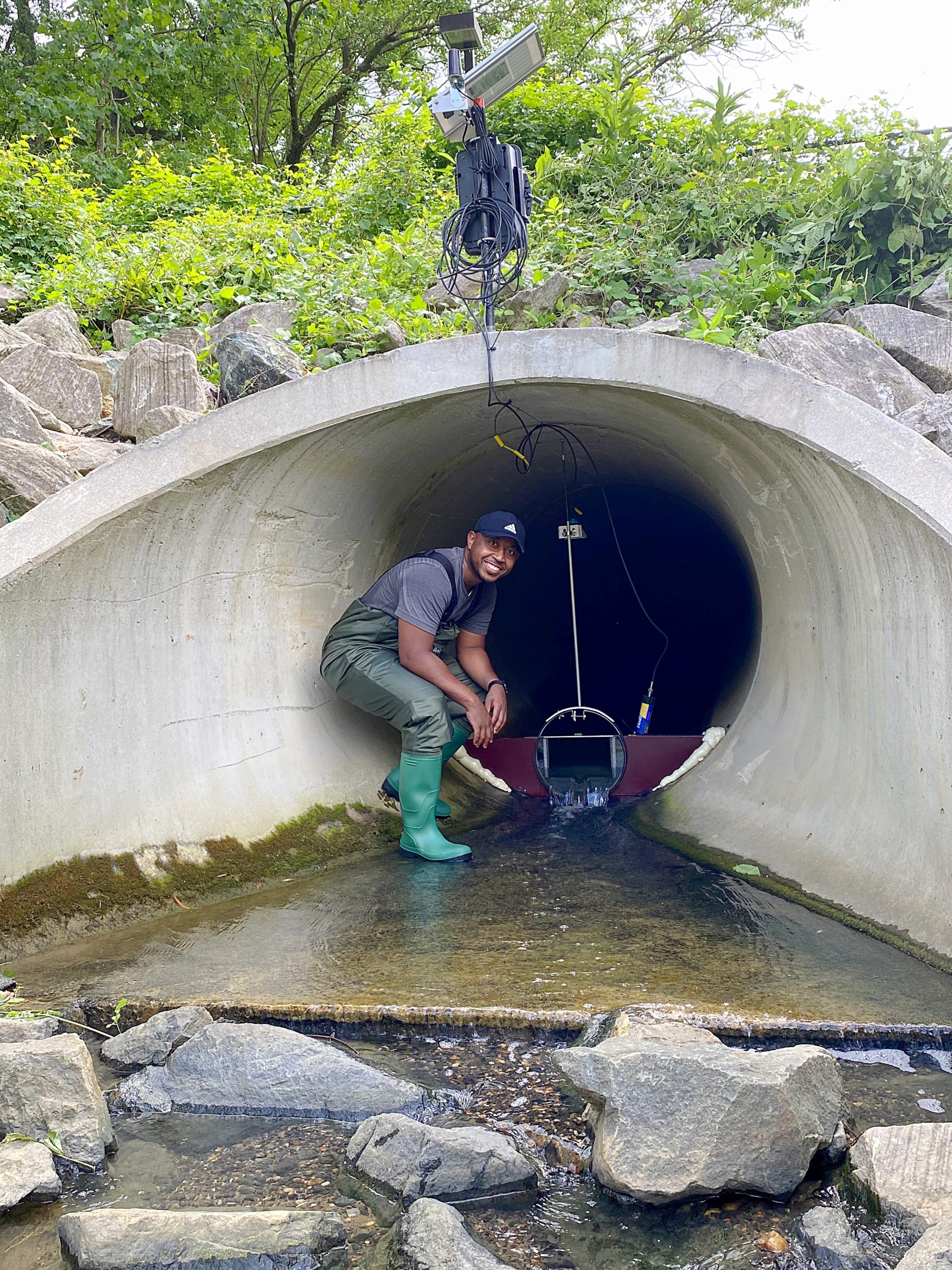 Floods and physical infrastructure
Protecting communities from natural hazards includes both everyday rainfall and extreme climatic events, such as tropical storms, hurricanes, blizzards, tsunamis, typhoons, and any other extreme events that can result in severe flooding that will only worsen under climate change scenarios. Yet, according to the Urban Institute, state and local expenditures report, in 2017, US state and local governments spent three times the amount on police and corrections than they did sewerage or housing and community development, the same year the United States experienced record-breaking weather and climate disasters.
"Just as vulnerability is not evenly distributed through the public health hazardscape, physical infrastructure robustness is not equal across communities."
A related challenge from the local level up, is what has been coined as the "infrastructure crisis." From the collapsing bridges of California to the overflowing storm drains of Houston, critical infrastructure systems are past their prime and inadequate infrastructure is all around us. In fact, the American Society of Civil Engineers in their report card series have consistently given our nation's infrastructure a D+, including stormwater and other systems. This infrastructure phenomenon has been well documented, publicized, and on federal, state, and local government agendas for years now with no resolve. Just as vulnerability is not evenly distributed through the public health hazardscape, physical infrastructure robustness is not equal across communities. For example, my research shows that racial neighborhood composition is a strong predictor of the stormwater infrastructure available.8Marccus D. Hendricks, "The Infrastructures of Equity and Environmental Justice" (PhD diss. Texas A&M University, 2017). In comparison to predominantly White communities, Black, Latinx, and low-income neighborhoods have a disproportionate number of infrastructure systems that have not kept pace with modern development, are less efficient, and are maintenance burdens for residents prior to and following a disaster. In short, these neighborhoods often receive lower levels of service from existing infrastructure, which puts them at greater risk even under similar hazard conditions.
Transforming public safety and urban infrastructure through participatory action and community science
In light of past transgressions and ongoing disparities between the pandemic and police brutality, this global reckoning has illuminated an opportunity to not only rethink public safety, but fundamentally rehabilitate urban infrastructure and reconstruct local democracy.9→Kent E. Portney and Jeffrey M. Berry, "Mobilizing Minority Communities: Social Capital and Participation in Urban Neighborhoods," American Behavioral Scientist 40, no. 5 (1997): 632–644.
→Jeffrey M. Berry, Kent E. Portney, and Ken Thomson, The Rebirth of Urban Democracy (Washington DC: Brookings Institution Press, 1993). Some of my other research demonstrates that there are opportunities to partner with the most marginalized communities to develop grassroots master plans.10Marccus D. Hendricks et al., "Leveling the Landscape: Landscape Performance as a Green Infrastructure Evaluation Tool for Service-Learning Products," Landscape Journal 37, no. 2 (2018): 19–39. For example, these plans can include flood intervention designs with parameters that can be used to project the construction and maintenance costs where funding can be redirected. Furthermore, citizen participation is a progressively important pillar in planning and is the democratic gateway to building more just, inclusive, and resilient communities.
"This application of citizen or community science was the first of its kind connecting flood risks from stormwater runoff to the infrastructure systems that are supposed to provide physical protection, and not just responding to threats, but mitigating them entirely."
In fact, the future of urban planning and science more broadly is increasingly social and participant driven. Therefore, I developed a participatory assessment technique for infrastructure (PATI) that provides a community-based approach to assess the capacity and physical condition of infrastructure.11Marccus D. Hendricks et al., "The Development of a Participatory Assessment Technique for Infrastructure: Neighborhood-level Monitoring toward Sustainable Infrastructure Systems," Sustainable Cities and Society 38 (April 2018): 265–274. PATI encourages grassroots activism that engages residents, researchers, and planners in the identification of infrastructure concerns and solutions and can be applied across a number of infrastructure systems (e.g., stormwater, hospitals, transportation, energy, etc.). In the past, I have implemented PATI in two Black and Latinx communities on the east side of inner-city Houston, Texas, by mobilizing a group of already engaged community students, parents, and teachers to visually inspect the quality of their local stormwater infrastructure. This application of citizen or community science was the first of its kind connecting flood risks from stormwater runoff to the infrastructure systems that are supposed to provide physical protection, and not just responding to threats, but mitigating them entirely. For a city like Houston that has experienced at least 6 flood events resulting in some notable or catastrophic damage and disruption just in the past 10 years, this line of public safety thinking may be much more beneficial, particularly compared to policing.
There haven't been many, if any, studies prior to mine in citizen and community science that focused specifically on physically engineered infrastructure that included a technique that is identical to those employed by trained and practicing engineers. In fact, I have also worked with some civil engineering colleagues to examine the validity and reliability of infrastructure data collected by volunteer members of the public, by testing the participatory data against trained engineer inspector data and Lidar technology. The results suggest that, with adequate planning, training, and organized community engagement efforts, the validity and reliability of data collected by citizen scientists can be comparable to physical measurements and data obtained from trained inspectors and technology.12Isaac C. Oti et al., "Validity and Reliability of Drainage Infrastructure Monitoring Data Obtained from Citizen Scientists," Journal of Infrastructure Systems 25, no. 3 (2019).
Even for those who might argue that the presence of police is preventative, I would argue that the presence of community is even more so. Policing by in large is a reactive and responsive process. Urban planner, Jane Jacobs, contributed to this concept of "eyes on the street" which essentially is this idea that by centering public safety in the community, people can feel safer and securer in both private and public spaces. If this community centering is implemented sensitively and doesn't perpetuate the same social ills endemic in policing, such as racial profiling and implicit bias, it can be beneficial not only for mitigating criminal activity, but also larger anthropogenic disasters that cause much more damage, destruction, and loss of life. Planners, city officials, and other relevant organizations can engage residents in participatory and community science processes to identify unmet needs and opportunities for improving the built environment, ensure an equitable distribution of resources, increase transparency, build trust and democracy, and communicate progress toward public safety. The investment in physical and nonphysical public health and environmental infrastructures under the guidance and oversight of the public to mitigate threats to public safety is the democracy that we all deserve right now.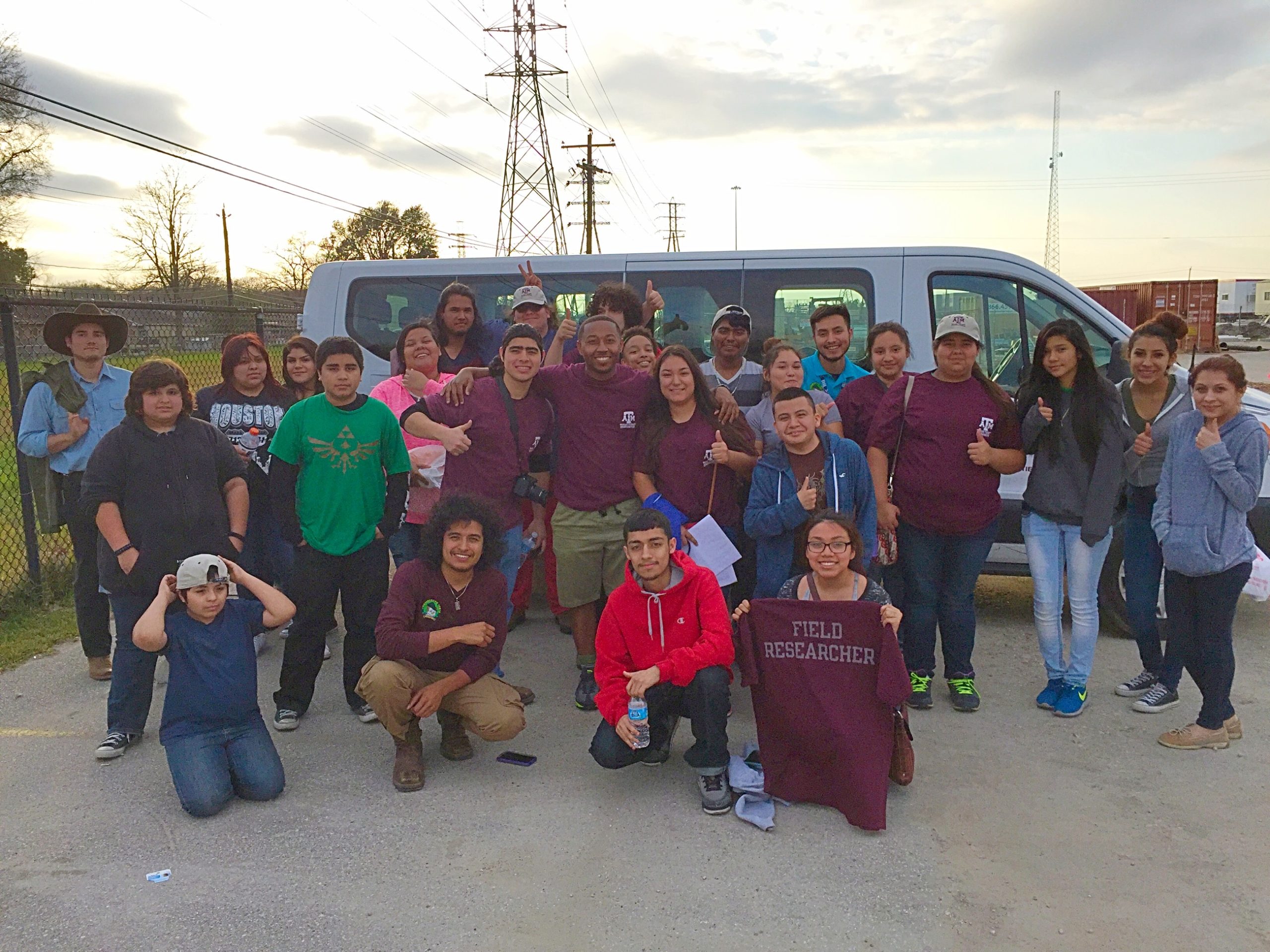 Conclusion
Floods are the most common and costly type of disaster in the United States, yet flood mitigation and stormwater management are some of the least funded dimensions of local public safety and critical infrastructure. Likewise, we are in the middle of a global pandemic that has illuminated some myriad ways in which our public health infrastructure is inadequate and underfunded. So when protestors call for a "defunding of the police," I believe they quite literally mean to abolish the police as we currently know it, but also challenge us to reimagine the prioritization and distribution of public tax payers' dollars to go toward structural and nonstructural assets, civic participation, and institutions that may ultimately mean a lot more in light of public safety, especially in a world of existential threats.
As the nation presses forward through the remainder of this coronavirus pandemic compounded by hurricane season and grapples with how we define and fund public safety, more funding toward hazard mitigation by way of assets like stormwater and public health infrastructure at the local level, may offer us something that policing cannot. Furthermore, community science and civic participation, in the context of infrastructure investment, pandemic preparedness, and climate adaptation planning includes the participation, accountability, and transparency that the people are demanding.
Banner photo credit: Marccus Hendricks
References:
5
Blumenshine et al., "Pandemic Influenza Planning in the United States," 709.
7
Reissman et al., "Pandemic Influenza Preparedness."