The Rachel Tanur Memorial Prize for Visual Sociology recognizes students in the social sciences who incorporate visual analysis in their work. The contest is open worldwide to undergraduate and graduate students (majoring in any social science). It is named for Rachel Dorothy Tanur (1958–2002), an urban planner and lawyer who cared deeply about people and their lives and was an acute observer of living conditions and human relationships. The contest is supported by a grant from the Mark Family Foundation.
The 2018 competition winners are Camilo Leon-Quijano "Rugby and Gender: Tackling Stereotypes," Levi Vonk "Computer Wiz," and Vera L. Chang "Disruptions in Vermont's Landscape." Below, we take a look behind the lens of the three winners to hear the inspiration behind their submissions.
2018 First Prize: Camilo Leon-Quijano
Rugby and Gender: Tackling Stereotypes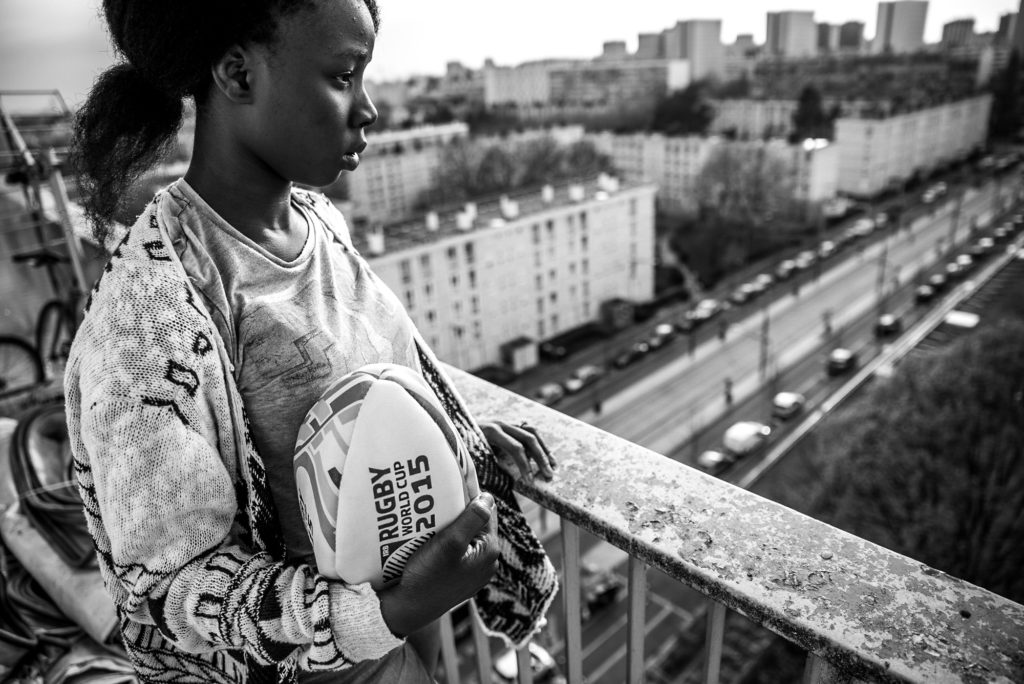 Rugby and Gender: Tackling Stereotypes is part of a larger sociological fieldwork project, "The Rugbywomen," in which I used photography as a method to study gender from a reflexive, embodied, and engaged ethnographic practice. The Rachel Tanur Memorial Prize is the only award that specifically encourages the use of photography in sociological research. Based on Rachel Tanur's oeuvre, the award advocates for innovative photographic approaches in sociology. I entered the competition because it enhances the understanding of photography as an empowering practice in fieldwork. "The Rugbywomen" project was an occasion to explore innovative approaches in visual sociology based on aesthetic, creative, and political engagements. By virtue of this prize, I will deepen the exploration of new ways of conceiving photographic materials in sociology through reflexive and creative visual practices.
Read Camilo's essay and full submission on the Rachel Tanur Memorial Prize for Visual Sociology website.
2018 Second Prize: Levi Vonk
Computer Wiz
I snapped Computer Wiz one sweltering afternoon in Chahuites, a tiny little jungle town in the south of Mexico, where, in 2015, more Central American migrants were being attacked than just about any other place in the country. Mexico had just instituted a new anti-immigration program known as the Southern Border Plan, which militarized the country's southern region and sent the numbers of migrants assaulted, kidnapped, and killed skyrocketing. To document the violence, I lived with hundreds of migrants as they traveled through Mexico. I was struck by how many skilled, worldly people were being forced into the shadows. When I shot Computer Wiz, I hoped to highlight the otherwise unwitnessed creativity all around me, a brilliance that is stifled and made invisible under threat of deportation. Rachel Tanur's work has a similar capacity (especially her photography of Cuba during its Special Period, which is why I chose to write about Cuban Elbow) to articulate the resiliency of a people burdened by economic collapse, hostile borders, and political ideologies over which they have no control.
Read Levi's essay and full submission on the Rachel Tanur Memorial Prize for Visual Sociology website.
2018 Third Prize: Vera L. Chang
Disruptions in Vermont's Landscape
Disruptions in Vermont's Landscape was part of a series that documented dairy workers' everyday lives prior to the inauguration of Milk with Dignity, Migrant Justice's worker-driven social responsibility program that contractually obligates large milk buyers to fund and uphold stringent farm labor protections. Milk with Dignity recognizes workers' insight and expertise to design programs that attend to and understand remedies for normalized exploitation. This photo of a farmworker inside a dairy barn hints at workers' expectant energy and tensions before the workers' first corporate retailer, Ben & Jerry's, signed on. It represents dairy workers' simultaneous vulnerability, determination, and resilience in the face of an industry that has normalized unfair milk prices for farmers and unfair labor practices for farmworkers. I paired my image with Rachel Tanur's photograph of a brightly painted, hollow sculpture in the Cow Parade. I understood her image as critical commentary for empty social responsibility programs that are constructed without worker input or oversight. It reminds us that popularized and idealized images of agriculture may not tell the complete story.
Read Vera's essay and full submission on the Rachel Tanur Memorial Prize for Visual Sociology website.
The photos that inspired the winning essays
A gallery of Rachel Tanur's photos that inspired the winning submissions from the 2018 competitions.
Camilo Leon-Quijano is a photographer and sociology PhD student at the EHESS (School for Advanced Studies in the Social Sciences of Paris). Born in Bogotá, Colombia, and based in Paris, France, he holds a double master's degree in sociology (Sorbonne Nouvelle and EHESS) and has been living in France since 2012. He is also assistant lecturer in the Gender Studies Department of the EHESS. In his ethnographic research, he explores the urban experience in the northern suburbs of Paris through photography. He was awarded with the Prix du Diaporama Sonore in 2017 (Libération and Fisheye Magazine). That same year, he was selected for the Nikon-NOOR Academy in Paris and received the Robert Lemelson Foundation Fellowship from the Society for Visual Anthropology (American Anthropological Association). In 2018, he was a finalist at the Days Japan International Photojournalism Awards. He has been selected at the LUMIX Festival for Young Photojournalism 2018 in the Multimedia Category and at the Grand Prix du Photoreportage Etudiant Paris Match 2018.
Levi Vonk is a PhD student in the UC Berkeley-UCSF Medical Anthropology Program, where he conducts ethnographic research with Central American migrants traveling through Mexico. He is a former Fulbright fellow to Mexico, and his writing has appeared in Rolling Stone, The Atlantic, The Guardian, and National Public Radio, among other outlets.
Vera L. Chang is a University of California, Berkeley, environmental science, policy, and management doctoral student; Berkeley Food Institute researcher; and National Science Foundation fellow. Chang's research interests include human rights and social change in US agriculture. As a Bon Appétit Management Company Fellow, Chang managed and coauthored the most comprehensive report on the state of farm labor, the Inventory of Farmworker Issues and Protections in the US, lauded by the New York Times and Worldwatch Institute. Chang's writing has appeared in Civil Eats and Bitch magazine, and her photographs have been published in TIME and National Public Radio. Chang's research and reporting have been highlighted in LA Weekly and the Aspen Institute. Chang holds a bachelor of the arts with honors in global ethics from Carleton College and certificates in ecological horticulture from University of California, Santa Cruz, and permaculture design from University of Massachusetts Amherst.